The Gatherings is a non-profit community center in the heart of Surry, Maine. It is run entirely by volunteers and welcomes you to use the space.
HISTORY
A group of approximately thirty Surry residents came together with a core group of 10 – 12 meeting and then 5 – 6 every week or two since the late spring of 2014 to discuss our shared interest in developing and maintaining a vibrant multi-use community center. The town of Surry then had no such place and community activities were dependent upon space in the local school when was available or historic buildings that were not winterized and / or lacked plumbing and /or would require major structural renovations. The Gatherings incorporated as a nonprofit and received 501c3 tax-exempt status in 2015. After considering the renovation of historic buildings in town or building something from scratch, the group determined that those options would require more time and money than was feasible and that needs would be best met by purchasing the property that previously housed the Blue Moon Gallery, as it could accommodate a variety of uses and is centrally located in Surry Village. The property was purchased in October 2015 and renovations to the ground floor were supported by Tradewinds Marketplace in Blue Hill and a local family. The grand-opening of the ground floor was the following spring in May 2016. With support from the Stephen and Tabitha King Foundation, the second floor was also renovated to open in 2018.
LOOKING FORWARD
We have lofty visions for the community center. With your support we hope to continue to improve the building to include:
Better insulation in the basement to reduce heating costs
EV charging stations
Solar panels to offset electrical costs and maintain a safe and warm place for the local community to use in the event of a power outage
A gazebo for hosting extra special outdoor events such as weddings
A community orchard and playground
COMMUNITY SUPPORT
We have support from the town selectmen, town committees, local businesses and other nonprofits in the area. More than 200 donors and volunteers have given their time, talent and treasures to The Gatherings and we hope that others can help move us into the future.
We would like to give special thanks to the following donors:

Gray Charitable Trust for their lead matching grant of $20,000
TradeWinds Marketplace for their lead grant to meet that match
Ellsworth Building Supply (EBS) for a $1,000 gift card to purchase materials for renovations
Mike Sealander with help from Michael Wade for architectural drawings and advice on renovations for safety and accessibility
Openshaw Electric
Martin Electric
Ray Plumbing
Wallace Party Rentals
BOARD MEMBERS
Robin Snyder-Drummond, Chair, Building Maintenance Committee, Finance Committee
Robin first came to The Gatherings for a Life Drawing class and a Spanish conversation group. The Spanish group is still going on. She joined the Board of Directors in 2020. Robin grew up in MA and spent most of her childhood summers sailing a 45′ schooner up from Southern MA to Downeast ME with her family of eight. As an adult she attended the Haystack Mt School of Crafts one summer. And when her own kids were young, she and her husband would bring them to visit Tenants Harbor, Owls Head and other coastal places. Robin is an IBCLC, Board Certified Lactation Consultant and for twenty years she has been visiting with families for postpartum and breastfeeding guidance. Together with their semi-feral cat, Robin and her husband live and grow in Ellsworth.
Marcia Tompkins, Vice Chair, Fundraising Committee, Finance Committee
Born and raised in Tuscaloosa, Alabama, Marcia began her work history making documentaries on the civil rights movement for non-profit radio station WBAI-FM in New York City. That was followed by some years as an environmental research assistant for the Natural Resources Defense Council. She then worked in banking and, upon retirement, was a banking systems internal auditor. She has been a Surry resident since 1998 and divides her time between here and New York City.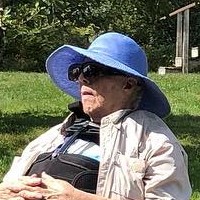 Stephen Chace, Treasurer, Finance Co-ordinator
Steve is a recently retired chemist. His wife Mary Saunders Chace inherited the home she grew up in, they moved to Surry permanently in January 2021. They'd been coming together to visit her folks since 2012 and were married in the backyard in 2014. Steve attends several groups at the community center and likes to do odd jobs. He's also good with numbers!
William Matlock, Secretary
Bill was born, raised and educated in Colorado. After college he went to work for AT&T in the Product Management and Product Development area. This was in both the domestic and international organizations. He retired in 2004 and moved to Surry. In 2010 Bill was elected to the position of Selectmen for the town and held that position until 2021. I joined the Board of the Gatherings in 2022.
Alice Slater, Community Outreach Co-ordinator, Maintenance Committee, Garden & Grounds Committee
Originally from West Sussex, England, Surry is now Alice's home where she is gradually establishing a small homestead. She enjoys crafts, bicycle travel, ukulele, chicken-watching and bringing people together.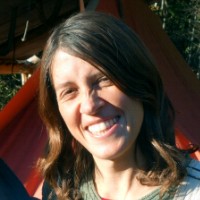 Florence Reed, Fundraising Committee
Also the Founder of Sustainable Harvest International, Flo has been involved with international development work since graduating from the University of New Hampshire and joining the Peace Corps in the early nineties. She moved to Newbury Neck Rd. in Surry in 2004, where she still lives with her teenage son in a house built by family and friends using mostly local materials and mostly renewable energy. The family compound has continued to expand over the years and now includes a round Deltec home for Flo's mother, a Lucerne-inspired covered bridge connecting the two homes, a tiny house for another family member and a small energy-efficient home for rental to close friends. The older house that came with the property is rented to other friends.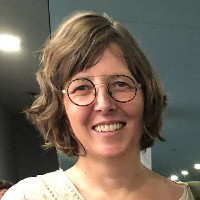 Joe Bruno
A retired financial IT executive and lifelong optimist, Joe resides in Blue Hill with his partner, Rachel. He's been playing golf and guitar since youth and enjoys volunteering, cooking, practicing and teaching yoga, hiking and travel.
Dave Hollenburg, Fundraising Co-ordinator, Outreach Committee
Following completion of a graduate degree in chemistry at UMO, Dave spent 30 years in the paper industry working for a number of paper companies, mostly in Wisconsin. He retired in 2003 and moved back to Maine in 2008. Dave has three children and six grandchildren.
Sharon (McGraw) Minogue
Married 46 years, with four adult daughters, Sharon is a retired Surgical Tech from the Maine Coast Memorial Hospital.  She has  B.S. Degree from University of Maine, Orono and a Masters Degree in Biology (Histochemistry) from Mt. Holyoke College.  After living in many countries with her family, she is happy to once again call Surry, the town where she grew up, home.
Quint Bixby, Finance Committee A long-time resident of Surry, Quint spends time on a variety of interests including crafts, healthy living and grandchildren. She works in home health-care.