NEW GROUPS AND SPECIAL EVENTS
Is there something you'd like to see happening here? Let us know what activities you'd enjoy at The Gatherings and learn how you can get involved.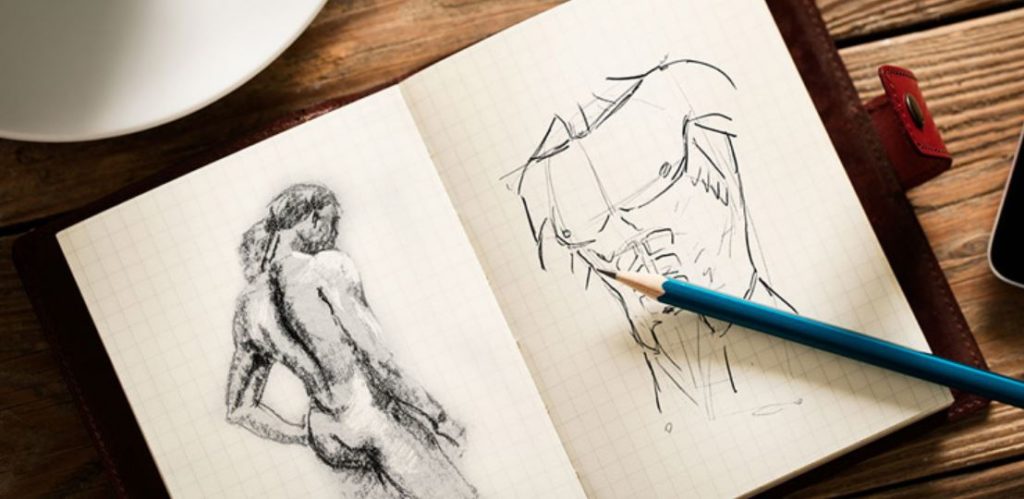 NEW! Life Drawing
Wednesdays 10am – 12pm, starting Oct 6th.
This is a new Life Drawing class, here at The Gatherings. Participants of any skill level are encouraged to attend, and may use any media of choice. Budding artists aged 18+ are welcome, and masks must be worn. $17/participant.
Models are also wanted for this class. Experience is not necessary, any shape and size are welcome, but models are expected to be able to hold a pose for 20 minutes. Models are paid $60 per class.
If you are interested in attending Life Drawing as a participant or model, you can contact Rita at 703 967 6987 buildinguse@surrygatherings.org
www.facebook.com/events/293444902113382
NEW! Yoga with Nya
Nya is offering 4x brand new weekly classes, mornings and evenings, to fit everyone's schedule:
Mon 5.30pm – Vinyasa Flow Yoga
Wed 5.30pm – Deep Stretch Restorative Yoga
Fri 6.30am – Vinyasa Flow Yoga
Sat 10am – Prenatal Flow Yoga
Classes are a sliding scale of $10-$15.
For more info contact: yoganyarose@gmail.com or facebook.com/nyashaktirose See calendar below for full details on each class.
ONGOING GROUPS
Yoga with Nya Mon 5.30pm / Wed 5.30pm / Fri 6.30am / Sat 10am. Various yoga classes including Vinyasa, Deep Stretch and Prenatal – see calendar for details. $10-$15/person. facebook.com/nyashaktirose
Life Drawing Wednesdays 10am – noon. Life drawing participants sketch each week from live models using a variety of drawing media; from charcoal and pastels to colored pencils. This group is open to the community, no experience is necessary and all skill levels are encouraged to exercise observational skills of the human figure. This is an 18+ course at the moment and masks are worn. $17/person. facebook.com/events/293444902113382
Spanish Conversation Wednesdays 5.30pm – 6.30pm. This is a group meeting for people wanting to practice their Spanish conversation – all levels are invited! $2/person. facebook.com/events/209340067746711
Girl Scouts 2nd & 4th Thursdays 4.30pm – 6pm. Surry Girl Scout Troop #823. For ages K – 5th grade. Meetings during the school year.
Craft Connection 2nd & 4th Thursdays 6.30pm – 8.30pm. Bring your sewing, painting, knitting, woodworking and other art / crafting projects to work on, in a community setting! $2/person. facebook.com/events/4424594650887996
Surry Children's Backpack Program Fridays 8am – 10am. A charity organization committed to weekend food security for Surry's school aged children. New volunteers welcome. facebook.com/SurryBackpackProgram
Dungeons & Dragons usually meets alternating Fridays 4.30pm – 7pm. This is a family-friendly club for all those looking to play D&D or other tabletop role playing games to come together and enjoy an adventure together.
Chicken Feed Pickup various Saturdays at 10am. See calendar. Cooperative bulk-buy of organic locally grown chicken feed. Book feed in advance. facebook.com/events/488310338949871
Cub Scouts meet at The Gatherings Sunday afternoons from 3-4pm during the school year. For ages K – 5th grade.
Game Night every Sunday at 6.30pm. We play new & old board games, card games, dice games, word games, tile games, team games… bring your favorites! $2/person. facebook.com/events/3103913629894822

POSTPONED

Art Studio Mondays 9.30am – noon. Welcome Artists and Craftsmen! Whether you are an accomplished artist or a beginning craftsman, you are invited to work on your latest project at our Arts and Crafts Studio.  Bring your own materials, and those of us present will add friendly conversation and support!

NOW AT TOWN OFFICE

Magic Food Bus Thursdays 2.30pm. The Magic Food Bus offers fresh local food and books for residents to pick up free of charge on the Peninsula. It visits The Gatherings at 2.30pm every Thursday and stays for 45 minutes. healthypeninsula.org/initiatives/eating/

POSTPONED

You Can Uke! 2nd & 4th Thursdays at 6pm. Easy-going ukulele group – beginners welcome!

POSTPONED

Food with Friends every First Friday at Five! Community potluck. Bring a dish to share. We hope to kick this off as soon as it's safe. Every First Friday at Five o'clock, join friends, new and old, for a community potluck at The Gatherings. There's no admission, but we hope most will bring food or drink and put something in the donation box.
POSTPONED Card Game "83" is every 2nd Sunday 6:30pm – 8pm. As part of Maine's bicentennial, we are reviving this old-time Maine card game. Learn & play with those who played it as long as 70 years ago! We hope this can be part of delayed bicentennial events in 2021.
POSTPONED Youth Open Mic and Potluck last Sunday of each month at 6pm. Live music and potluck in conjunction with Truth Virus Records. Young musicians and singers are welcome to bring their instruments and voices, to perform alone or in groups.